The cost of moving long distances to or from Toronto, ON, across Canada or into the US is going to fall outside the classification of 'local' moving. Your possessions are going to be in transit for several days – in some rare cases even weeks.
Good news is that there are ways to cut the costs of long distance moving, from Toronto, ON to anywhere else in North America, and we prepared some tips for you in form of the infographic below.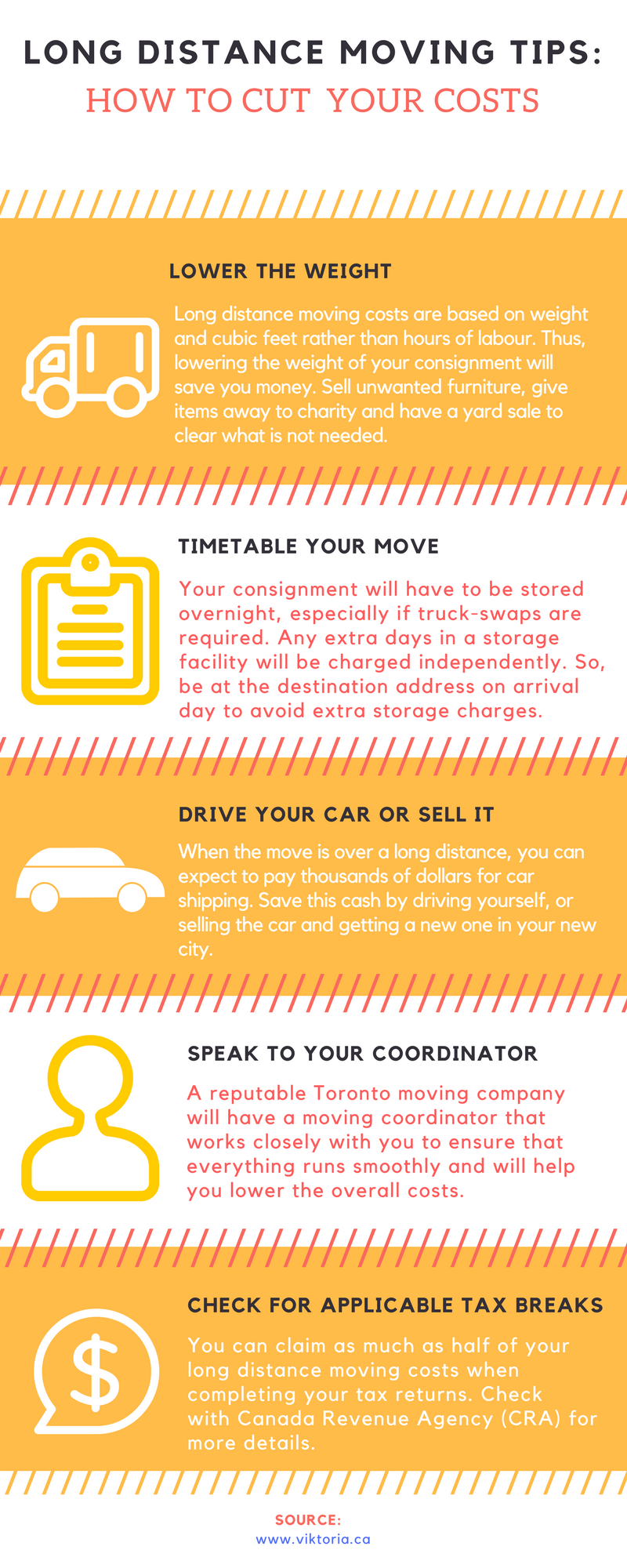 About Viktoria Professional Movers Toronto
Viktoria Professional Movers Toronto is a professional moving and storage company operating out of Toronto, Vancouver and Calgary, providing high quality local and long distance moving services throughout the GTA, Southern Ontario and across Canada. Thanks to our country-wide network we are also able to service our clients' long distance moving needs throughout Canada. By helping to educate our clients on topics that can help them plan and execute a successful move, we are fulfilling our directive of taking the stigma out of hiring professional movers, and helping to make the moving process a stress free experience overall. To hear first-hand about our high quality moving services, please visit Homestars page where you can read reviews on our company submitted by many of our satisfied customers.
Call Viktoria Professional Movers Toronto (647) 344-1554 or Toll Free: 1 ( 877) 399-1315 for a FREE Consultation in regards to your residential or office moving needs to and from the GTA and Metro Toronto area.