Viktoria Professional Movers Toronto has over 30 years of experience with residential and commercial moving services from St. Catharines to Toronto.
St. Catharines is the largest city in Canada's Niagara Region and the sixth largest urban area in Ontario, with 96.11 square kilometres of land. Viktoria Professional Movers Toronto team of experienced moving professionals have all completed professional training and customer service training to ensure we are there to meet your needs throughout your move. Our fleet of trucks is fully licensed and insured, so you, your family and your belongings are protected and secured. Regular maintenance ensures our vehicles and specialist moving equipment are kept to a high standard, helping us move you swiftly and reliably.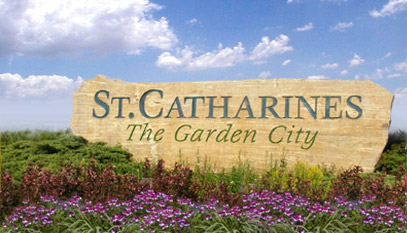 Recognized for Quality and Service
We provide transparent pricing, punctual service, and expert staff, saving you time, energy, and money.
We named our company after our daughter, not just because we're proud parents, but because we know that we're not just moving things. We're moving your family.
Our A+ rating with the Better Business Bureau assures you of our commitment to quality and customer service.
Our Services
We have been fortunate to continue growing over the years but we have not forgotten our most important key to success, you, our customers. It is with your best interest in heart that we continue to provide new and existing Toronto clients the best customer support possible for their St. Catharines to Toronto moves. Responding to your individual  needs and to provide a stress-free and streamlined move, we are there every step of the way. At Viktoria Professional Movers Toronto, we aim to exceed your expectations. Just give us a call at 647-344-1554 in Toronto or Toll Free at 1-877-399-1315 and start experiencing the difference our clients are buzzing about!
About Viktoria Professional Movers Toronto
Viktoria Professional Movers Toronto is a professional moving and storage company operating out of Toronto, Vancouver and Calgary, providing high quality local and long distance moving services throughout the GTA, Southern Ontario and across Canada. Thanks to our country-wide network we are also able to service our clients' long distance moving needs throughout Canada. By helping to educate our clients on topics that can help them plan and execute a successful move, we are fulfilling our directive of taking the stigma out of hiring professional movers, and helping to make the moving process a stress free experience overall. To hear first-hand about our high quality moving services, please visit Homestars page where you can read reviews on our company submitted by many of our satisfied customers.
Call Viktoria Professional Movers Toronto (647) 344-1554 or Toll Free: 1 ( 877) 399-1315 for a FREE Consultation in regards to your residential or office moving needs to and from the GTA and Metro Toronto area.