Toronto Moving Company
We named our company, Viktoria Professional Movers, after our daughter, not just because we're proud parents, but because we know that we're not just moving your belongings. We're moving your family.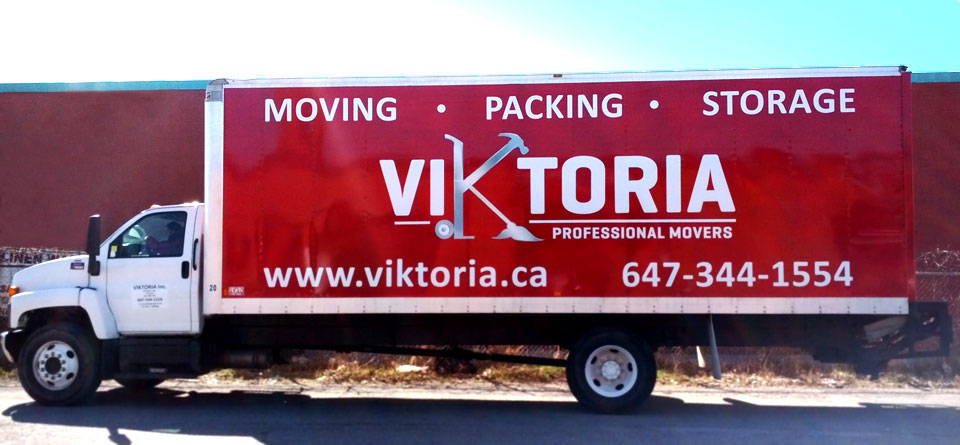 As professional Toronto movers, we provide transparent pricing, punctual moving services, and expert staff, saving our clients time, energy, and money. As Toronto movers we focus our efforts on what's most important to our customers. In a marketplace like Toronto that's filled with countless moving options, we have earned our customers' trust utilizing over 20 years of experience as a family-owned and operated Toronto based moving company.
Recognizing the diverse needs of Toronto home owners and business operators alike, Viktoria Professional Movers has committed itself to staying on the cutting edge of the industry. As Torontonians and caring Toronto movers, our recent efforts to "go green" by gradually replacing disposable packing materials with re-usable ones is just one example of our commitment to being ecologically responsible Toronto moving company.
Within the commercial sphere, we continue to innovate by offering our clients creative solutions for relocation or expansion. With many clients struggling to find reliable and honest Toronto moving company to serve their needs, Viktoria Professional Movers have created a one-stop solution to Packing, Storage, Moving, Delivery, Installation and Assembly of customers' effects. If you are moving soon and looking for Toronto movers for local, long distance, and even cross border moves, Viktoria Professional Movers has the solutions you need. We provide reliable moving services that are on-time, on-budget, and with an upbeat attitude.
As we have grown over the years to become one of the most sought after Toronto Movers, w we have not forgotten that our clients are the foundation of our success. It is with this knowledge that we forge into the future providing new and existing Toronto clients the best customer service we can provide. Responding to our clients' customized needs, or to ease their mind about their entire moving process, we will be there every step of the way.
At Viktoria Professional Movers, we aim to exceed your expectations. Just give us a call at 647-344-1554 in Toronto or Toll Free at 1-877-399-1315 and start experiencing the difference that our clients are buzzing about! CLICK HERE to request a detailed moving estimate.
Read some of our previous customers reviews HERE.