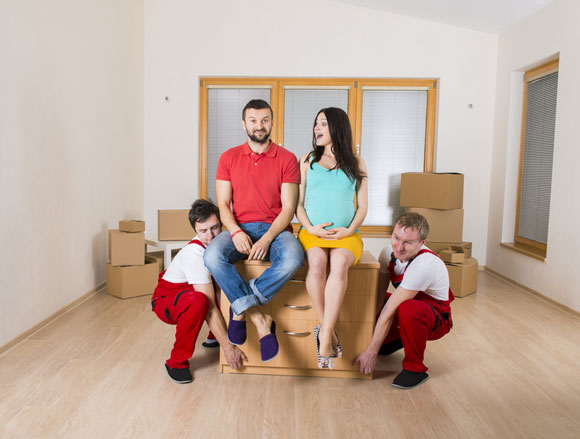 Local Residential Moving within Toronto
Packing Services and Storage Available
Oversized Items
Top Rated Toronto Movers
There's a reason Viktoria Professional Movers is one of the best local Toronto moving companies. When you hire Viktoria, a company where customer care and satisfaction are the top priorities, you can rest assured you're hiring local Toronto movers with an excellent reputation. We have over 15 years of experience in the moving industry, and each of our movers joins our family with a minimum of five years of experience with a reputable moving company. All of that experience translates into a smooth, organized, and worry free moving day.
While moving can be stressful, choosing responsible and experienced local movers is one of the ways to alleviate that stress. When choosing a local Toronto residential moving company of course price is important. However the level of service your residential moving company provides you with is even more important, and often times cheap moving companies can end up costing you a fortune! Unfortunately, our industry abounds with companies whose aim is to book as many jobs as they can by whatever means necessary. Many "lowball" estimates quickly balloon with unexpected charges while hurried workers provide disappointing service. For many of these companies protecting your property and ensuring your satisfaction is last on their list of priorities.
At Viktoria Professional Movers it's not about the number of moves we do, it's about the number of customers we leave happy & satisfied. Residential moving doesn't have to be complicated. Let us walk you through the process and get you on the way to a stress free move to your new home. The key to a successful local residential move is organization and we are the experts. Remember that you will never be just another move to us. Ever.
Local Toronto Residential Movers
We offer local residential moving services at very affordable rates without having to sacrifice the quality of service you receive. If you pack your belongings yourself, we can provide you with moving boxes and all packing materials necessary, which can be delivered at your convenience and returned later for a full refund (in unused condition). If you prefer to have your items professionally packed, we will send our packing crew to your home for full or partial packing services.
Full Service Residential Moving Services
Viktoria Professional Movers provides a full-service approach to moving which can accommodate all of your needs from planning, to packing, to the move itself and unpacking / arranging your belongings as well. We customize our services to fit your moving needs, whether big or small, whether you need to store one item or an entire household, or if you just need advice or assistance when preparing to move into your new home.
While we prefer advance notice, we are able to organize your move within as little as 12 hours of receiving your call. When we arrive at your home we always use floor protection in bad weather, and our standard service includes shrink wrapping all furniture/valuable items, blanket wrapping all items placed within our truck, providing mattress covers and wardrobe boxes free of charge, and disassembling/reassembling any furniture as necessary.
Packing and Packing Material
We are able to provide you with all of the moving materials necessary to safely pack up the entire contents of your home. Please see our Packing Supplies section.
Short or Long Term Local Storage
Need temporary space to store some items? No problem! We can store your items for you for any length of time. Visit our Storage Solutions section for more information.
Overweight or Oversized Items
We carry all of the specialty equipment necessary to safely move any overweight or oversized item, and guarantee items will not be damaged during the moving process. Our vehicles are equipped with hydraulic lift gates so we're able to transport all items without complications. We move all heavy items with a maximum emphasis on their safety and protection.
Examples of overweight or oversized items:
pianos
safes
copiers
sculptures
billiard tables
pools, hot tubs
Call Viktoria Professional Movers (647) 344-1554, Toll Free: 1 ( 877) 399-1315 for a FREE Consultation in regards to your Local Residential Moving needs.